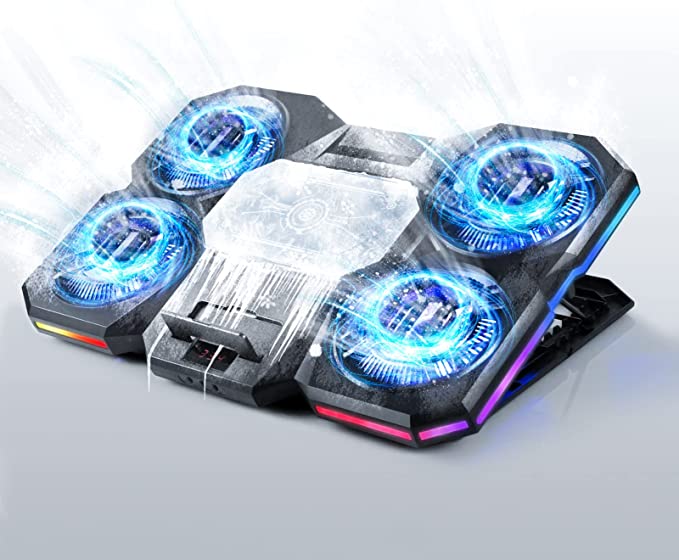 This is one very cool (literally) laptop cooling pad. It has saved our laptop from overheating since our laptop doesn't have any air vents or fans. This cooling pad has multiple ways to cool! Affiliate link here: https://amzn.to/3YICF7D
【 High-strength Thermoelectric Cooler 】 Based on the Peltier effect and other principles, the development of Thermoelectric Cooler with a close-fitting heat conduction sheet, achieves the effect of cooling in 3 seconds!
【 Silent and Powerful Fans 】 11-blade Imitation aviation ultra-thin silent fan blade, with brushless motor, the noise is less than 20 decibels, and the heat dissipation is quieter. The fans have a maximum RPM of 2800 R/min, and the full coverage of the fuselage allows for greater air circulation.
【 RGB Ambient Lighting + LCD Display 】 Unique surround RGB lighting. This notebook cooler has LED dazzling lights, with multiple RGB colors and 10 lighting effect modes. The LCD screen allows you to operate more conveniently.
【 6 Level Height Adjustable + Stable Base 】 6 Level height adjustable, enjoy a comfortable angle. The product has a non-slip buckle so that the base is stable and does not shake!
【 Wide Compatibility 】 The first dual-system fast cooling to meet the cooling needs of all notebooks. The large cooling area can meet the needs of most laptop models.