Big Rig Steve safely parked at shipper near Niles, Illinois officially done for the 10:32 CDT.
First day of Season Five for Big Rig Travels.
Title: Starlink Mobile First Broadcast 
Big Rig Travels broadcast day began 8:46 CDT at  BRT World Headquarters after time of the truck.
We rolled back on to the big road I-90 eastbound towards Chicago but with a new internet 🛜 connection onboard. Yes Big Rig Steve had completed the installation of Starlink mobile antenna and equipment on the Blue Comet.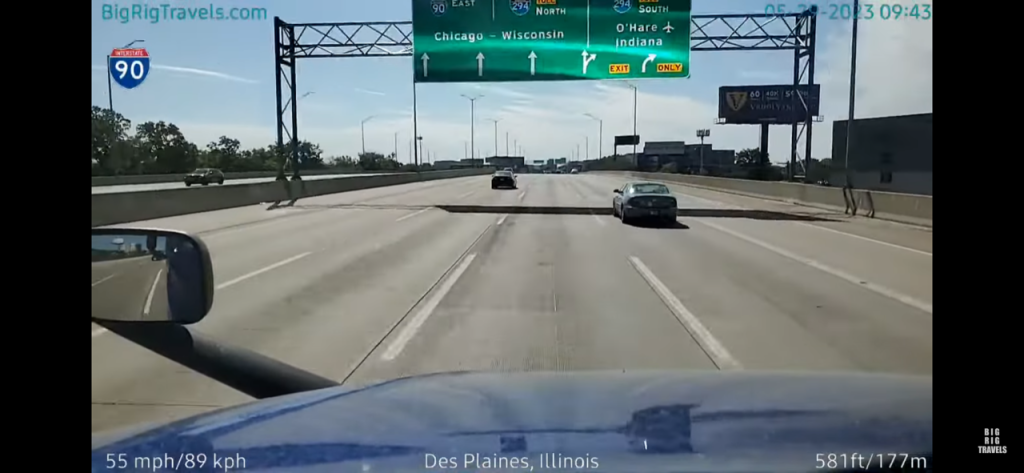 Yes, BRS advised that if you're looking for perfect you're going to be disappointed. We are in testing mode and the goal is as always improving technology for a "Better than what we had" broadcast. 
We arrived at shipper and were backed into a door at 10:23 CDT. 
Numbers: 62 miles 99 km covered today in Illinois. Clocks: 66:55 hours remaining on our fresh 70 hr clock. Updated
Another good day for Big Rig Travels. 
Welcome to Chicago metropolitan area. 
Please post comment on today's travel and the debut of Starlink mobile for Big Rig Steve.