Big Rig Steve officially done for the day at 11:15 safely parked at the shop near Gary, IN for our 12 noon 150,000 mile check up.  Next trip starts Wednesday morning.
Title: Shop Day
Big Rig Travels broadcast day began at 8:55 (all times today are CST) back on to the big road I-90 eastbound leaving BRT headquarters in Belvidere, IL.
9:14 BRS advised that during off time two turkeys were prepared and 12 chicken breasts.
9:52 near Rolling Meadows, IL BRS asked if we wanted to go through downtown Chicago.
10:00 "I figure I would take you downtown" as we entered Chicago city limits. 
10:06 "Ok, who's silly idea was it to go downtown?" as we slowly moved forward in heavy traffic.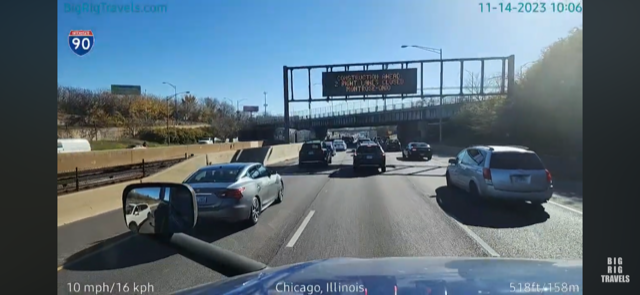 10:07 BRS notes car driving on the right shoulder that ended up caught up in the backup.
10:28 BRS points out first view of the Chicago skyline appearing.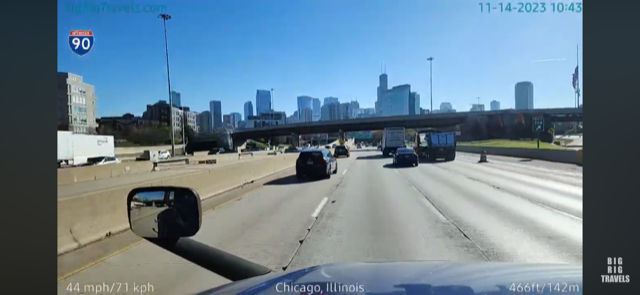 11:03 Welcome to Indiana, near Whiting, IN.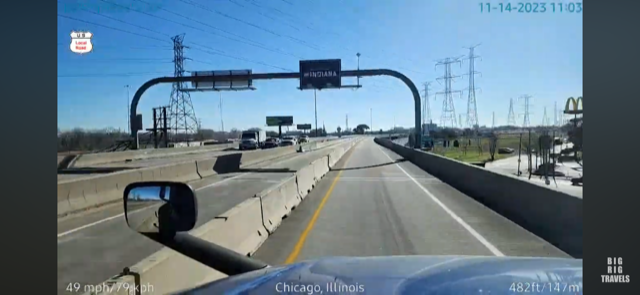 Numbers: we covered approximately 112 miles 180 km 
Clocks: 66:25 hours on 70 hr, gain back no hours until next Wednesday morning. 
No alarm clock ⏰ tomorrow.  Choose the BRT YouTube channel alarm bell to receive notifications for the start of our broadcast. 
Another good day for Big Rig Travels
Welcome to Indiana
Please post comments anything of importance or interest of today's trip that was not included or feedback for Steve about todays broadcast. 
Yes, if you have missed today you can replay some or all of today's trip. Choose the YouTube channel tab on Bigrigtravels website and while you're at the website check out the BRT store for BRT merchandise.   BRT calendars are now available for purchase.