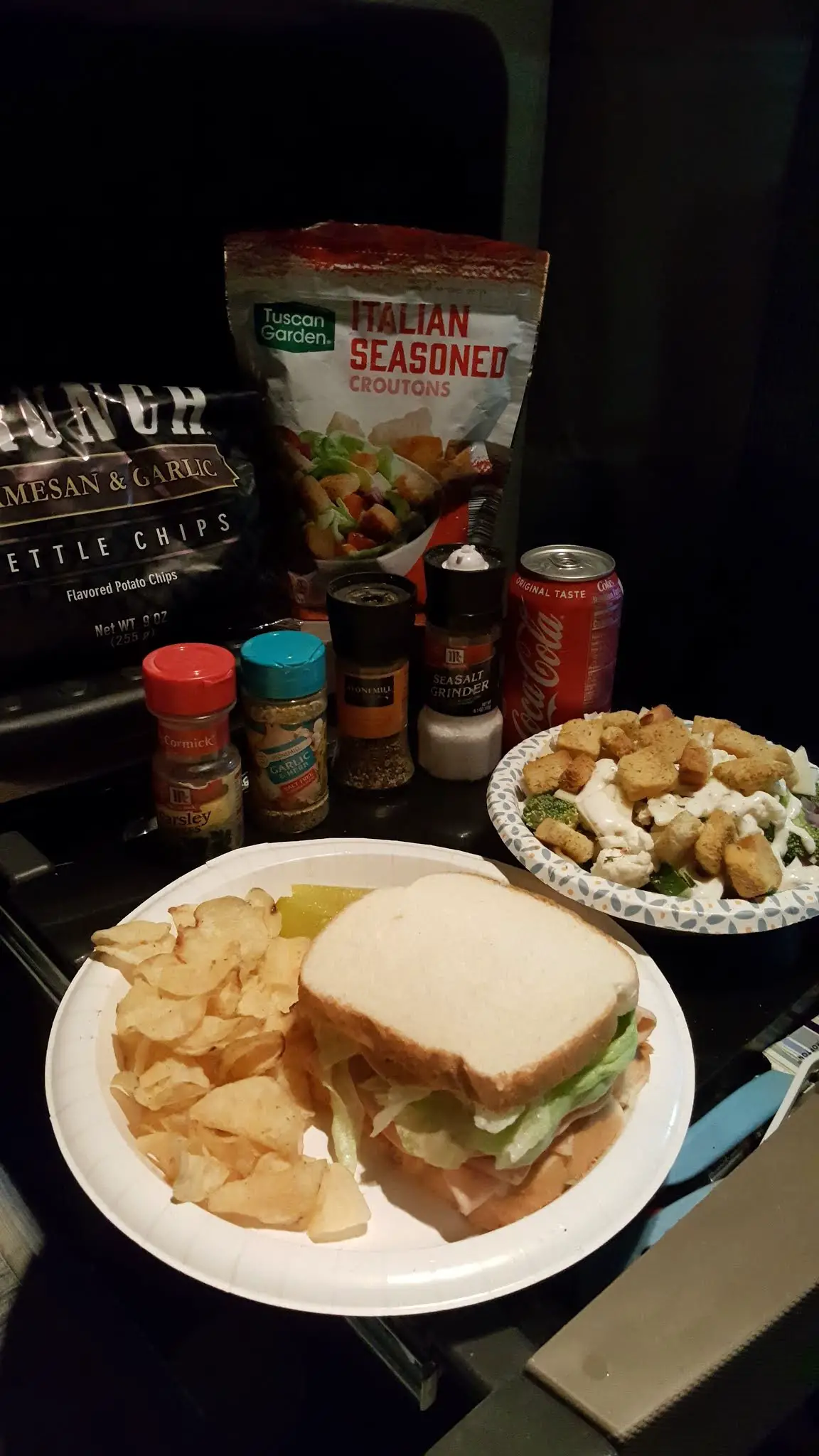 Howdy! We had a good start this morning on this trip that already had a 16 hour delay.  It will be a hard long push the next two days in order to make on-time delivery on Friday.  We can do it as long as the weather says clear and the mountains in Montana don't slow us down too badly .
So, every now and then I get asked how I eat as a trucker.  Sometimes I get a buffet at the truckstop but most times I make my own dinner. It saves tons of money since buying restaurant food can get expensive on a daily basis.  Tonight,  I made a ham sandwich with all the fixings such as lettuce,  cheese, etc. Then add pickles and chips. For my homemade salad (always love my salads) I cut up cauliflower,  broccoli, Swiss cheese,  red onion,  cucumber,  lettuce.  I then sprinkled sea salt,  ground pepper,  parsley, and topped it off with Italian Seasoned croutons and ranch dressing.  Yup, I make very good use of my cooler which keeps all my veggies cool and fresh!
Dinner for me now, then nap. See ya about 6am Central time for day two as we finish North Dakota and roll into Montana!