Good Saturday evening! We are in the last few hours of our time off. There just isn't enough time to do everything that needs to be done. I know a few of ya'll think I just sit around and do nothing, but instead Im doing way more work on my time off than actually driving! This time around, I helped a buddy do some major storm clean up including bringing down a massive 120 year old tree that was literally destroyed in the last storm.
In trybng to update the August trip journal, some maps are not being drawn correctly because of the fires that are blocking Interstate 70 in Colorado. Take a look at this photo….look familiar? It is the Kum N Go truckstop in Debeque, Colorado on Interstate 70 which is where we usually take our 30 minute break when driving through that area.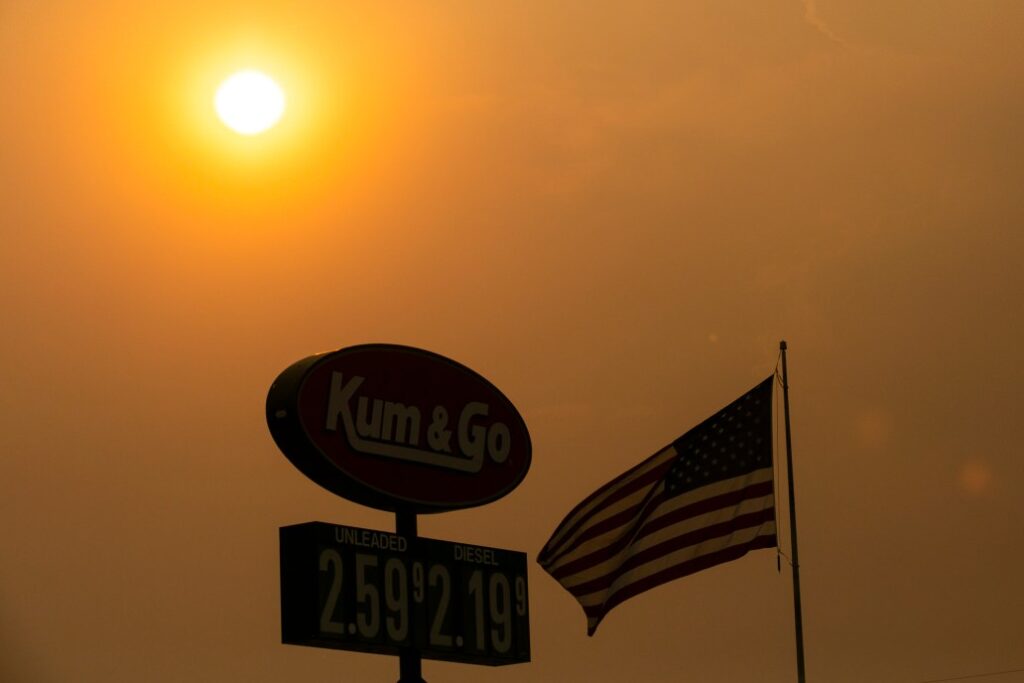 We will get rolling on the posted trip some time Sunday morning. We also have our next trip lined up but I already see major problems with it so we will just see what happens once we get done with the first trip. I will continue to work on the August Trip Journal, but no promises since I am still trying to finish some important things around here before we hit the road again…. BTW, we did get the A and B services completed as well as then California BIT Inspection, so we should be good for another 90 days!