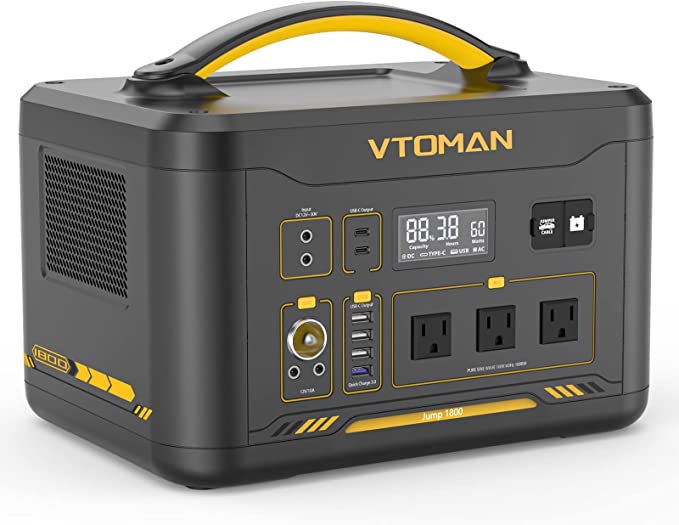 BigRigSteve gives a full and honest impression of the new Jump 1800 owerStation from Vtoman.
Get it here: https://amzn.to/3IkC5aW (affiliate link). We offer an additional 5% discount on Jump 1800 for your channel.
5%off code: CSA3PWNT
Discount: $419.99(5%+$350 coupon)
Original price: $1399.99
Deal price: $979.99
Start Date: 2023-2-13 02:00 PST
Expire Date: 2023-2-28 23:59 PST
VTOMAN Jump 1800 LiFePO4 battery generator features LIFEBMS battery protection system by VTOMAN that provides up to 10 charging protection for the power station
VTOMAN Jump1800 portable power station has a large battery capacity of 1548Wh, and it can be further expanded to 3096Wh with VTOMAN Jump 1500 Expansion Battery (Sold separately) to provide you with more power.
VTOMAN Jump 1800 portable generator is rated to provide a pure sine wave 1800W load capacity(Surge 3600W). In addition to being able to power devices below rated 1800 watts, Jump 1800 can also output 1800w constant power when powering over 1800W appliances.
Tons more features that get fully explained in our review video.