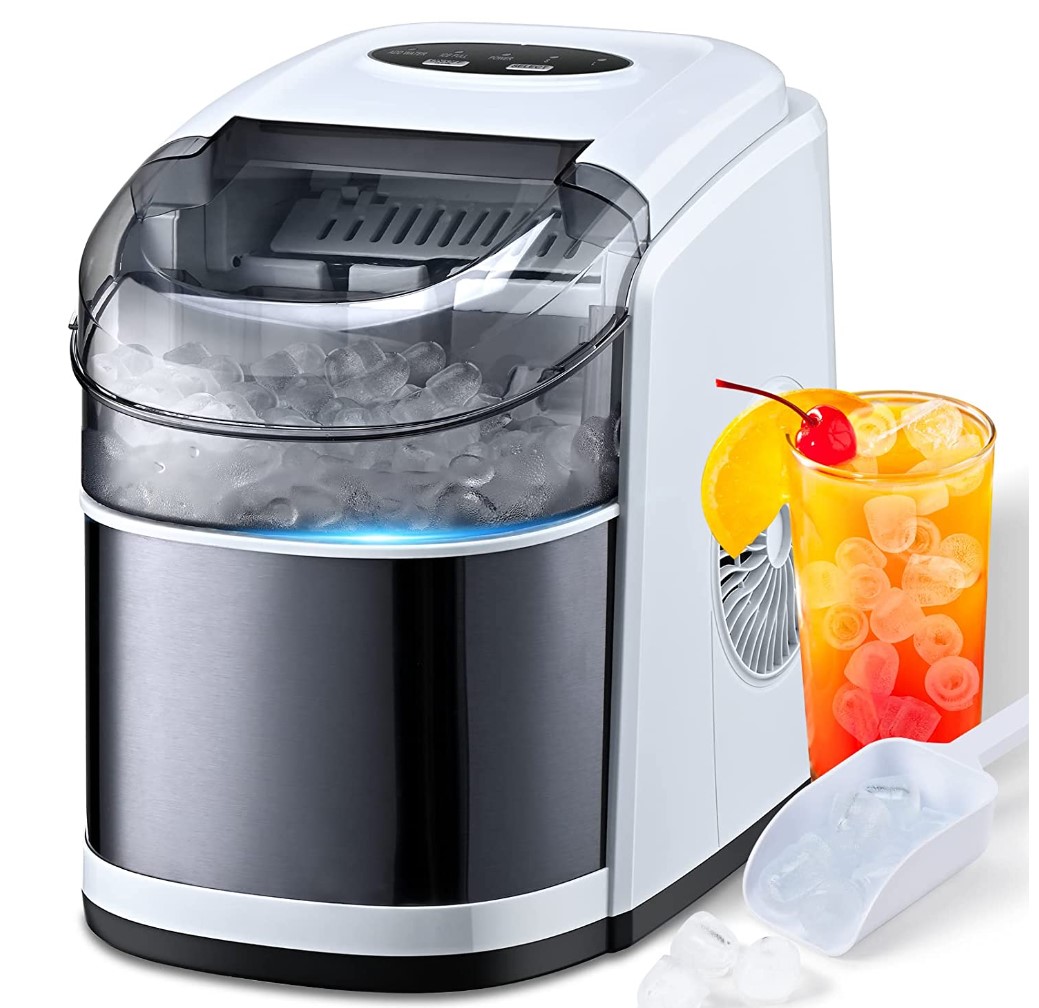 New Upgrated Ice Maker Machine:With new upgrated compressor, model HZB-12/C ice maker only takes 5-8 minutes to make 9 pieces of ice cubes,produce 26.5lbs.ice in 24 hours, this ice maker will be a perfect substitute for the old refrigerator in your home.
Ultra Quiet & Durable: This ice maker operates at a decibel level of less than 45dB, allowing you to enjoy ice making in a comfortable and quiet environment even at night; Equipped with a quiet cooling fan, quickly dissipate heat to the compressor for long-term use.
Self-cleaning Function:Ice maker countertop with self-cleaning function, just press on/off button for 5s to start self-cleaning mode, which allows you not to spend time cleaning it basically. It is recommended to add a small amount of lemonade and soda for better cleaning.
Bullet Shape & Available Ice Size: 2 ice sizes optional. Popular bullet-shaped ice, not easy to melt and stick together. Large translucent window for easy observation. Great for cooling drinks or small water bottle openings and food in hot summer.
Get yours here: https://gotvoom.thtk.cc/16813847467926
#freevillage #icemaker #gotvoom #rintuf #homeliving