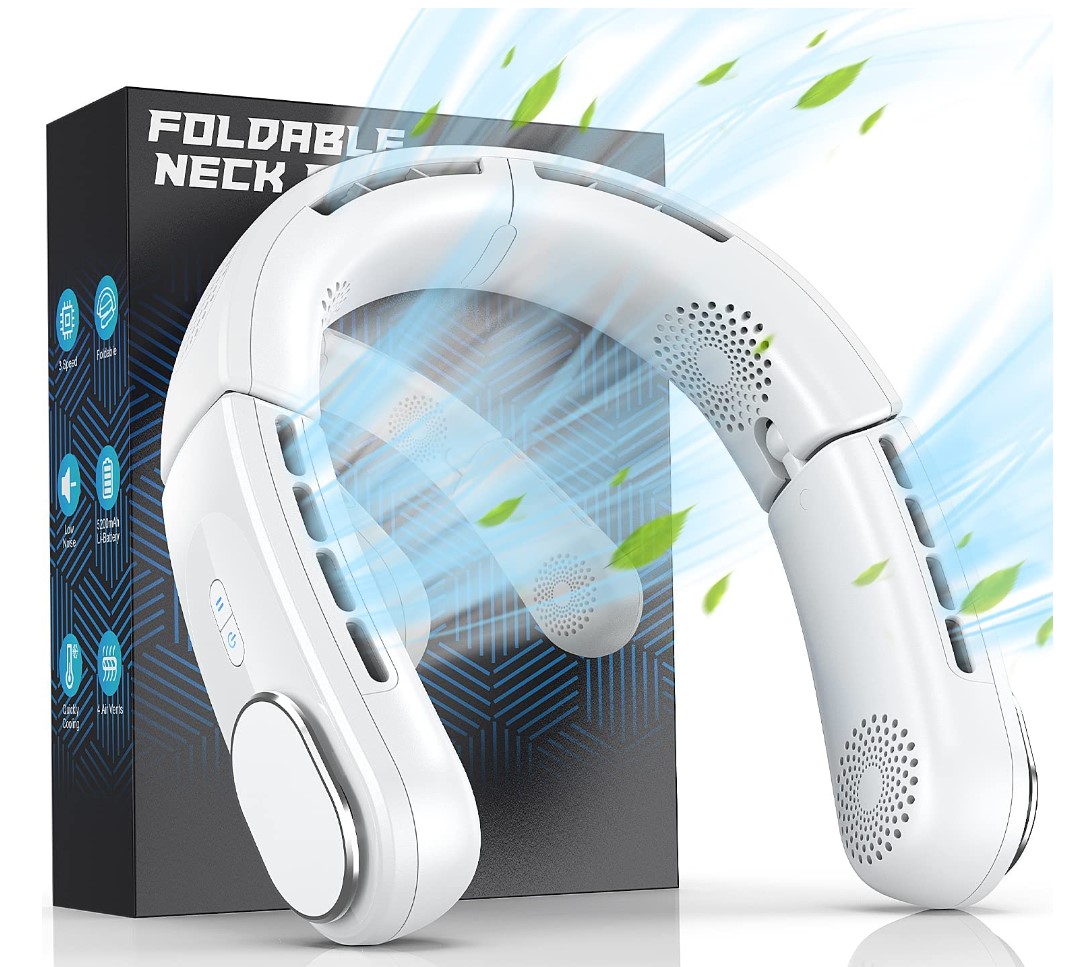 ChillGo Neck Fan White
Code to save 20%: AGsaveoff20 Start Date:2023-6-15 02:00PDT End date: 2023-8-31 23:59PDT
Ultimate Airflow Creation – Our Chillgo advanced 4 Turbo System and 4 Brushless Motors provide powerful and consistent airflow for maximum cooling efficiency, while operating smoothly and quietly for distraction-free comfort.
Personalized Cooling System – Designed for maximum portability and convenience, the cooling fan features a unique foldable design that makes it easy to store and transport. Its adjustable air vent allows you to direct the airflow exactly where you need it for personalized cooling.
Long-lasting Performance – Stay cool and comfortable for hours on end with the portable fan's 5200mAh battery life, providing you with uninterrupted cooling relief on a single charge, perfect for any outdoor or indoor activity.
Not only Fan but also Fashion – With its sleek and modern design, the neck fan is a stylish accessory that complements any outfit or style. Its lightweight and wearable design allows you to enjoy Hands-Free comfort and convenience for any activity.
Share Cool Comfort Today – don't forget to get one for yourself and your loved ones who deserve the gift of cool and thoughtful comfort. Whether they're commuting, working out, or enjoying the great outdoors, Chillgo is the perfect way to stay cool and comfortable in any situation.