Big Rig Steve officially done for the day at 20:38 EST safely parked near Lebanon, Ohio.
Title: A Day of Trailer Hunting in Columbus, Ohio Area
Big Rig Travels broadcast day began at 10:16 EST, starting as Bobtail Bob. Trailer hunt began near Columbus, OH.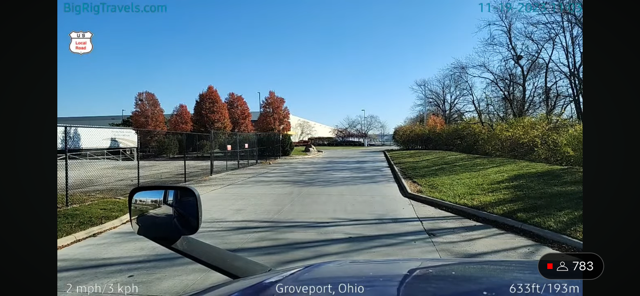 10:20 EST BRS tells us why we were at Columbus rather than at Sheetz.
10:46 EST Groveport, OH stopped to search for a empty trailer.  Trailer we were looking for was still full.  
11:07 EST went to Love's for coffee in Obetz, OH then continued the trailer hunt.
12:04 EST storytime about when BRS owned geese.
12:06 EST back to the Love's for fuel for the Blue Comet and a window wash.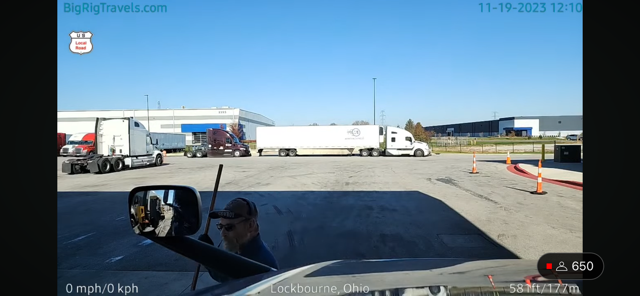 12:40 EST near Grove City, OH, flipped the camera as we tried to find trailer #4.  
13:00 EST now on our way to Marengo, OH for try #5.  
14:15 EST no empty trailer here, went for coffee at Sheetz in Marengo, OH.
16:00 EST empty trailer finally found in Washington Court House, OH.
16:19 EST finally rolling towards the shipper.
17:09 EST 30 minute break at rest stop near Oregonia, OH.
19:45 EST finally at the shipper, trailer drop and hook is completed in Trenton OH.  BRS stated as we left shipper, "six customers just to find an empty, that is absurd."
20:33 EST arrived at the Hook for a mass/weight check at the CAT scale near Lebanon, OH.
Numbers : 354 mile 569 km to the receiver.
Clocks :  2:02 hours on 11 hr,  2:21 hours on 14 hr,  57:57 hours on 70 hr, we do not gain back hours for 8 days. We are 417 gallons away from Loves Platinum status for December.
Choose the BRT YouTube channel alarm bell to receive notifications for the start of our broadcast. 
Another good day for Big Rig Travels
Welcome to another day in Ohio.
Please post comments anything of importance or interest of today's trip that was not included or feedback for Steve about todays broadcast. 
Yes, if you have missed today you can replay some or all of today's trip. Choose the YouTube channel tab on Bigrigtravels website and while you're at the website check out the BRT store for BRT merchandise.   BRT calendars are now available for purchase.