Big Rig Steve officially done for the day at 2:22 (11/16) safely parked near Groveport, Ohio.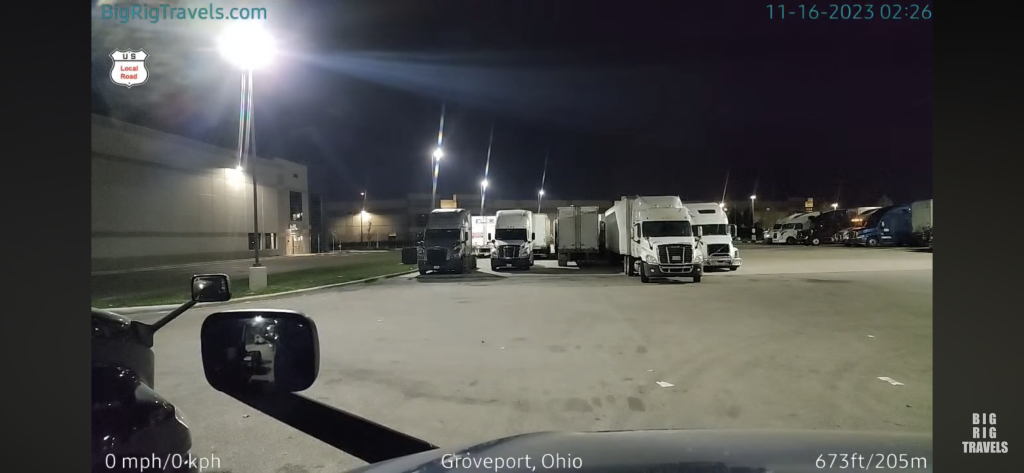 Title: "Still made it on time"
Big Rig Travels broadcast day began at 10:42 CST near Gary, IN. BRS left yard to go to Loves for coffee and wait for a trip.  BRS noted that service was completed by 5:45 CST yesterday and all is good. 
10:39 Arrived at Loves for coffee, a fuel island view and to review next trip.
11:10 Heading out. BRS discussed new TWO million mile website rollout.
11:50 Stop near Monee, IL Blue Beacon trailer wash out.  "Dog walking in middle of street".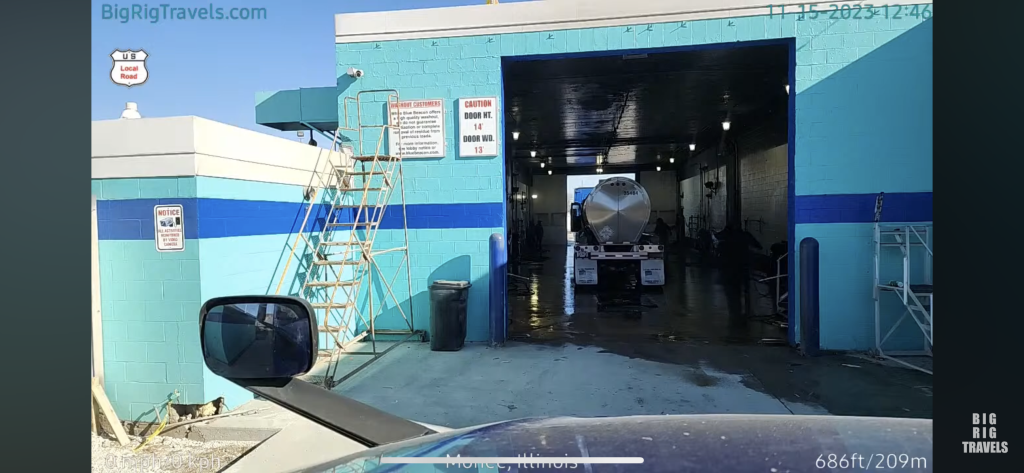 13:42 Kankakee, IL stop at the Loves for coffee.
15:05 arrival at shipper for "drop and hook" preloaded trailer.  Camera flip to British mode and muted.
15:21 Preload is now a live load.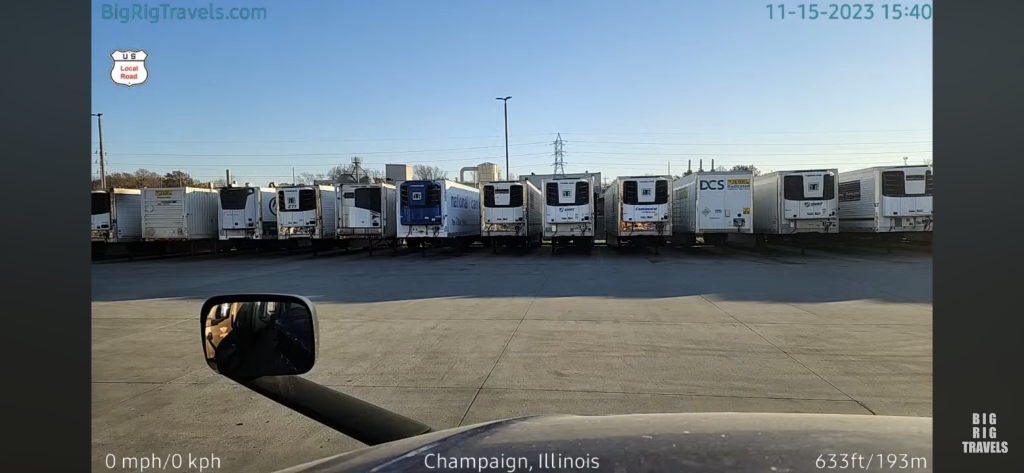 18:55 Loaded and leaving very heavy.  This shipper has overloaded several times prior.
19:10 CAT scale says we are very heavy, but legal.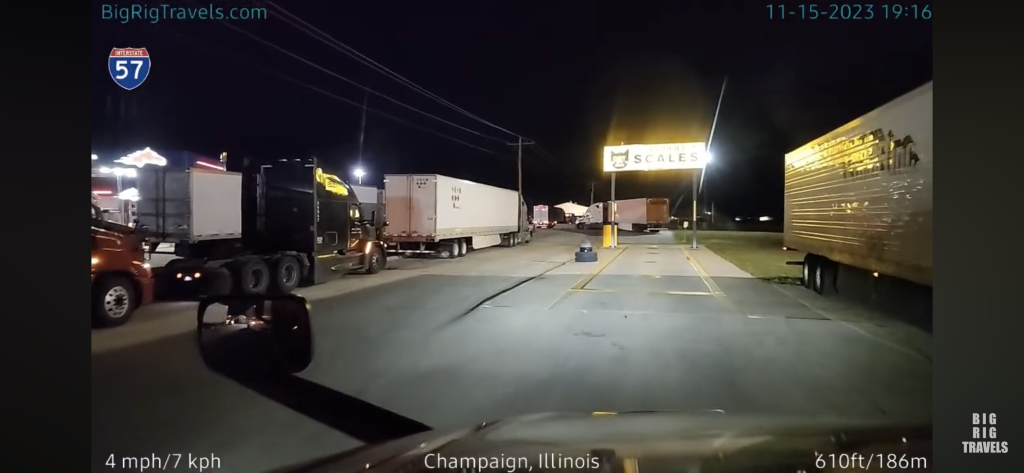 20:00 Stream reboot
20:10 Welcome to night time version of BRT Live from Loves near Oakwood, IL and onto I-74.
22:51 Indianapolis, IN onto I-70.  Big Hummer accident on the right shoulder
1:38 (11/16) near Grove City, OH onto I-270
1:43 New stream. BRS claims "it wasn't me"  It was the green thing, the green blob that ended the stream.
1:53 Groveport, OH at delivery. "Despite all the delays, we still made it on time.  How about that?"
2:06 Load is dropped, officially delivered. BRS bobtailed out of here, saying he is not picking up an empty right now at 2 o'clock in the morning.  It's easier to find parking without a trailer and next load may come out of the same building.
2:12 Parking search at the Loves, no luck and onto the Sheetz.  Only two little truck stops in the area.  BRS takes care to not use up a full spot and looks a little longer to find a bobtail spot.  
2:22 (11/16) stopped and parked.
Numbers : we covered 483 miles 777 km 
Clocks : Did a split sleeper to suspend 14 hour clock while in dock doors.  1:32 hours on 11 hr,  0:54 hours on 14 hr,  55:26 hours on 70 hr, do not gain back hours tomorrow morning. 
No alarm clock ⏰ tomorrow.  Will be ready for another trip after 1:00 EST.  Choose the BRT YouTube channel alarm bell to receive notifications for the start of our broadcast. 
Another good day for Big Rig Travels
Welcome to Ohio.
Please post comments anything of importance or interest of today's trip that was not included or feedback for Steve about todays broadcast. 
Yes, if you have missed today you can replay some or all of today's trip. Choose the YouTube channel tab on Bigrigtravels website and while you're at the website check out the BRT store for BRT merchandise.   BRT calendars are now available for purchase.