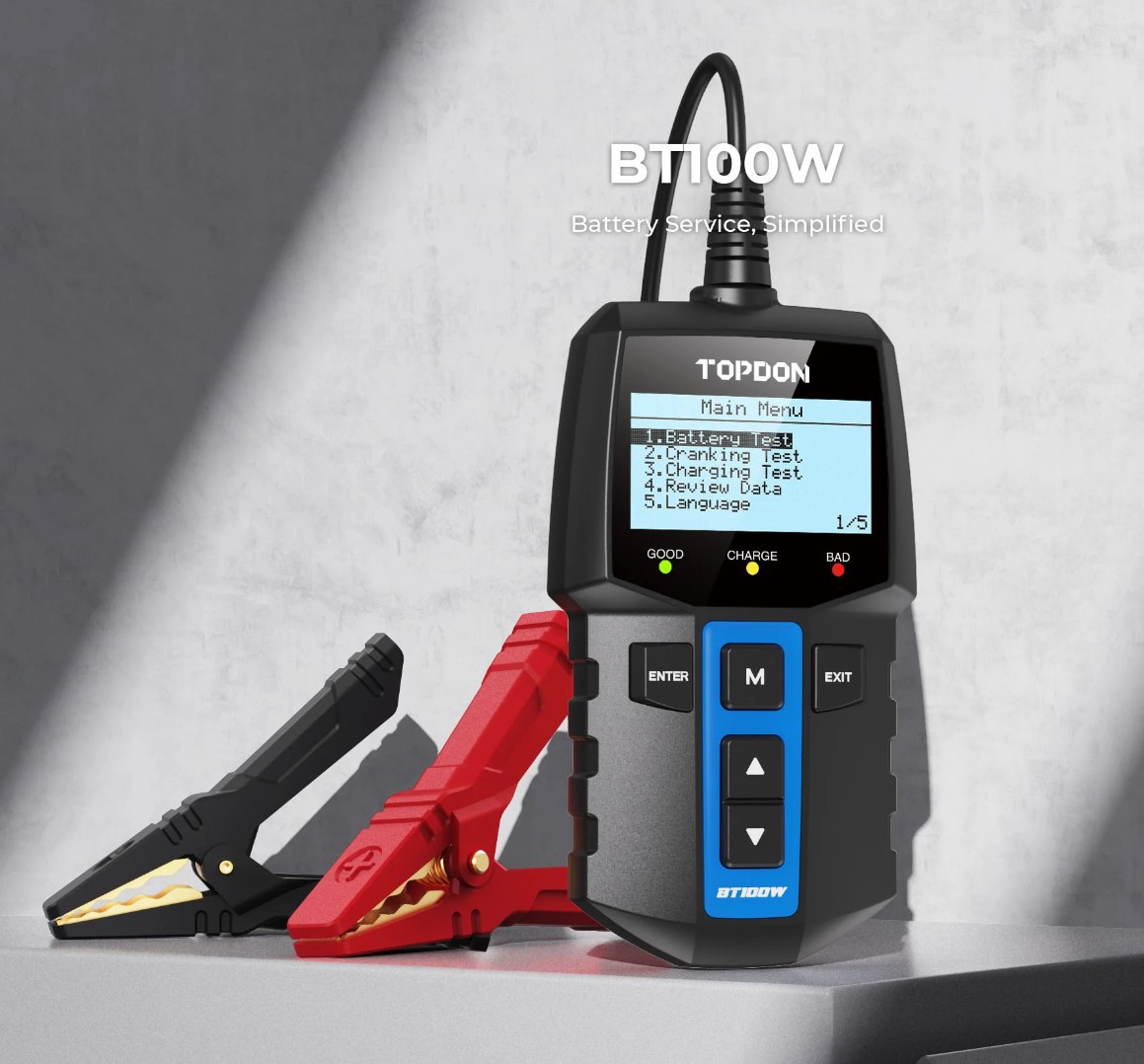 [Car Battery Tester] You can easily test and inspect your 12V lead-acid battery with this TT TOPDON car battery tester. The SOH (State of Health), SOC (State of Charge), Voltage, Current, Rating, and numerous other understandable analytical data are provided by this battery tester. It is compatible with 100-2000CCA regular flooded, AGM flat plate/spiral, EFB, and GEL for their optimum performance.
[Wide Application] This 12V battery load tester can only be powered on once it is properly attached thanks to a safe passive testing approach. You may test the batteries of a number of vehicles, including cars, motorbikes, trucks, RVs, ATVs, SUVs, boats, yachts, lawnmowers, and even golf carts, without needing to charge the device first.
[3 Testing Function] A battery health test will determine whether or not the battery is in excellent operating order. A cranking test will determine whether or not the electrical system has sufficient power to start the engine. Check to see that the charging current, rectifier diode, and generator are all functioning normally. This handy auto battery analyzer makes sure your summer road trips won't end on a flat.
[Ergonomic Features] To help you rapidly determine the health of the battery, this load battery tester is built with three different colors of LEDs. It's easy to use because it operates through a menu system. Additionally, for a reliable and secure connection during the testing process, premium-quality copper clamps have polarity reverse prevention and spark proof features.
Get yours here: https://www.amazon.com/dp/B0BSGKJ6RW