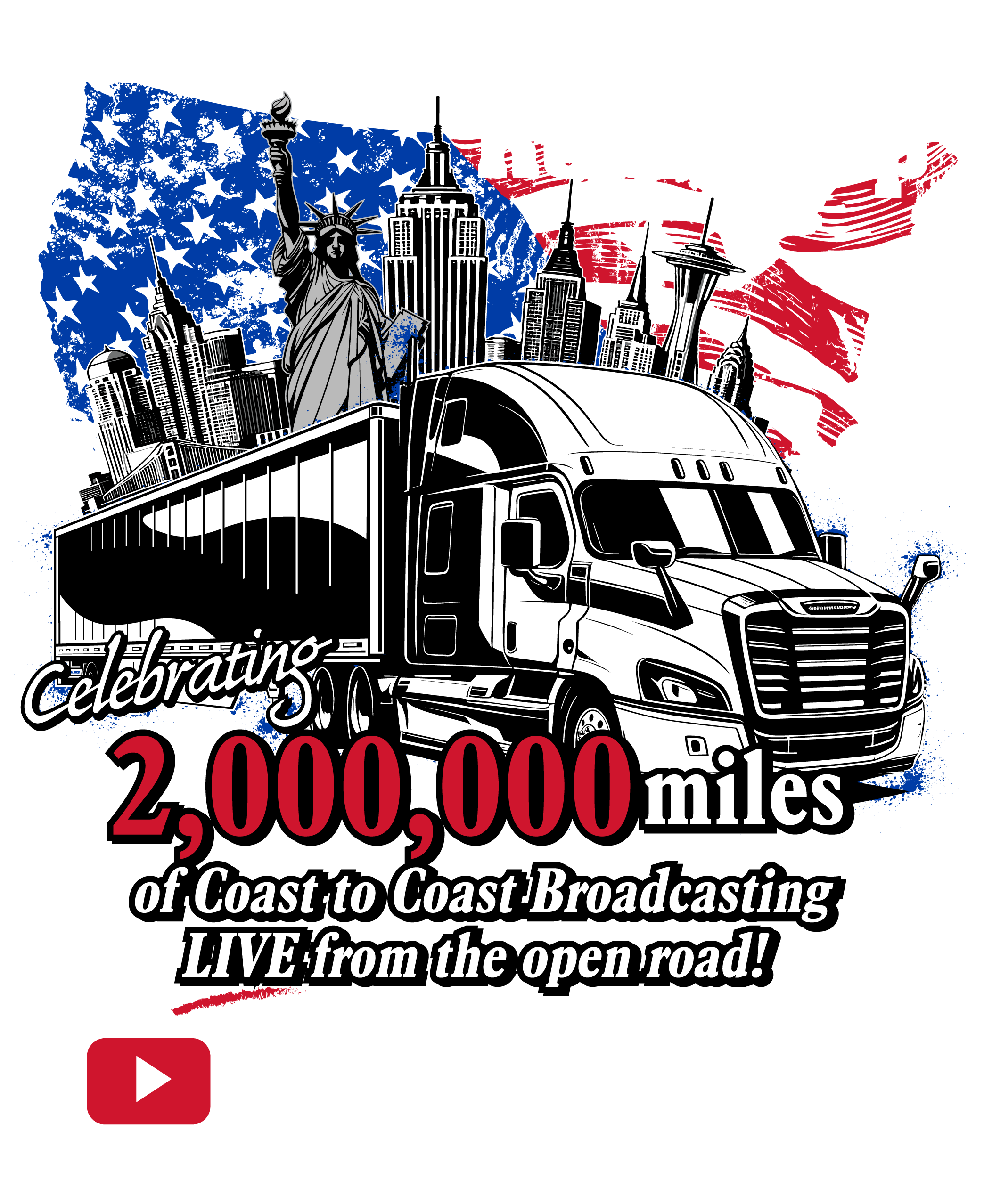 Get your 2 Million Mile Screen Printed TShirts and Zipper Hoodies!
This time we have the Mash It logo on the breast and the big logo full size on the back. Choose from 4 colors available.
Order your 2024 BigRigTravels Calendars NOW!
If you travel on Interstate 40 and look on the Southside of the Interstate, you will see the town of Cuervo, New Mexico. We visited several times over the years and did some exploring. The town more or less showed up in 1901 when the railroad came through Then Route 66. But now, Interstate 40 is full of vehicles and no one pays attention to the town that once was, and is slowly disappearing.
This year we are offering three formats/sizes. We have the Stand Up Double sided/Twin View Desk Calendars as well as the Wall Calendars.
On Friday 9/1/23, BigRigTravels went from Denver, Colorado to Glenwood Canyon broadcasting using Starlink and didn't miss a beat! The Rockies have always been known for multiple broadcast interruptions and heavy buffering. No more. Welcome to the next level of BigRigTravels! Were you there? Celebrate the occasion with this limited edition 3in x 4.5in decal. Only 100 will be printed.